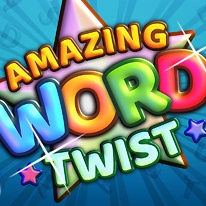 Amazing Word Twist
6,652 Plays
How to play Amazing Word Twist?
Enjoy a fun board game for the whole family with Amazing Word Twist ! Put your brain to work and find as many words as you can with just six letters. Will you be able to figure out all the words on the board plus the extra hidden words?
It's time to have fun while you learn with this classic Scrabble-inspired game! You will also have the opportunity to choose the language in which you want to play and demonstrate your mastery of English, German, Spanish, Italian, Polish and Portuguese, and if you get stuck you will have the chance to use some of the clues to make your task easier! Good luck...